ZCCD HAS BEEN FOUNDED FOR & BY ARTISTS LIVING IN ZIMBABWE & OUTSIDE ITS BORDERS.
Our organization strives to dismantle naturally occurring, as well as constructed, boundaries by promoting & serving communities, globally & locally. We initially began by working out of two domestic spaces re-imagined as cultural consulates: one situated in Detroit, U.S.A. & the other in Harare, Zimbabwe. Recognizing our role as cultural ambassadors, we endeavor to foster a culture of research, dialogue, & production across geographic boundaries. We acknowledge the current situation of economic crisis & the vast range of social issues effecting individuals in both of these spaces.
Our goal is to encourage strong ties between culture-producers & residents in both Zimbabwe & Detroit acting as catalysts for critical artistic production as well as cultural exchange between these two diverse communities.

Presently, the house in Detroit acts as an archive of the exchange. In the spirit of interaction & collaboration, ZCCD exists through its partnership with several cultural centres both in Detroit & in Zimbabwe. The residency exchange is a partnership with the Knights Foundation, Njelele Art Station in Harare, & Popps Packing in Detroit.
HISTORY
IT STARTED WITH
JACK'S VISION...

Kumbulani Zamuchiya had assisted Chido Johnson in 2011 on a project in Mutare called "Jack's Vision" that was a collaboration with Dr. Naomie Nyanhungo. Jack's Vision was made possible through a fund raising campeign with the Power House Production and Team Detroit.

▲ (LEFT to RIGHT) Kumbulani Zamuchiya,
Elizabeth Muusha
(Director of NGZ Mutare), Chido Johnson, and Dr Naomie Nyanhungo at the National Gallery of Zimbabwe in Mutare planning out the filming of Jack's Vision in 2011.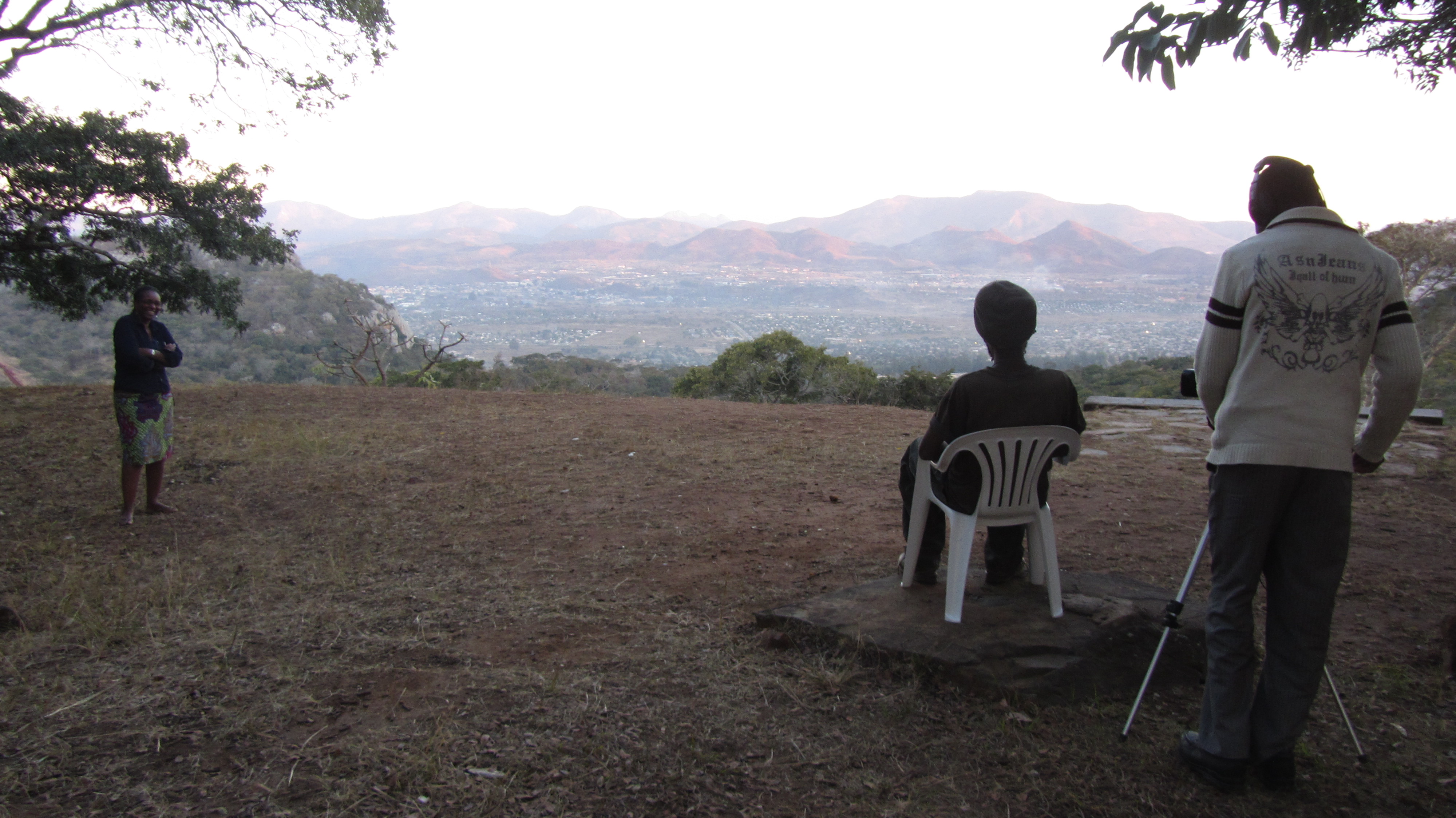 ▲ (LEFT to RIGHT) On site at Christmas Pass in Mutare with Dr. Naomie Nyanhungo, Subject one, and Kumbulani Zamuchiya behind the camera. Image by Chido Johnson, 2011.
▲ (LEFT to RIGHT) Chido Johnson and Dr Naomie Nyanhungo preparing for an audnience at the National Gallery of Zimbabwe in Mutare.
THEN A HOUSE
In 2013 Chido Johnson bought a house in the neighborhood of the Power House Productions. It became the Detroit porthole to Zimbabwe.
◄ (LEFT) 3341 Cody Street the first home of ZCCD when first purchases in 2013 as the porthole to Zimbabwe

◄ (RIGHT) A gathering at ZCCD in the summer of 2019

▲ Kumbulani Zamuchiya painting the interior of the house in Warren Park, Harare (Zimbabwe) to mirror the green interior of the house in Detroit. The green became a symbol of nationalism, land, & a "greenspace."
▲ Monica Blaire in the Detroit home beig filmed against the green wall for a
call + response
project.
LEADERSHIP

In 2013, Kumbulani Zamuchya and Chido Johnson fomulated Zimbabwe Culrtural Centre of Detroit together with Nonsikelelo Mutiti who at the time was a guest of Chido's in Detroit. This began with the first curated dual exhibit at Public Pool in Hamtramck (USA) and Delta Gallery in Harare (Zimbabwe) with artists from both spaces collaborating titled Kumusha.

▲ Michael Mangenje with Kumbulani Zamuchiya
▲ Chido Johnson and Nontsikelelo Mutiti
Then after several years of functioning as dual consulates and all thise who helped organize any activities where labelled as ZCCD agents with Kumbulani in Harare and Chido in Detroit acting as Directors. Then eventually in 2017 ZCCD had its offcial board members. The board was made up with representatives both in Detroit and Harare.
▲ (ABOVE)
Sharon Sevenzo
(pictured with
Halima Cassells
in North End Detroit community) became the first Chairperson for the first fomulated ZCCD Board. Other board members pictured below
◄ (LEFT) (Left to Right starting from second to left) Masimba Hwati, Rudlof Matsika (Vice Chair), Jessica Allie, Chido Johnson (Director), Nhamo Mumbiro (Treasurer), and Kumbulani Zamuchiya in Harare. The image was taken after a celebratory dinner among the board members in Detroit with Ronald Ndanga who helped with the Makoomba Residency.

◄(RIGHT) Sheila Nyandebvu (ZCCD Board) with guest Jide Aje.
CHAIR:
SHARON SEVENZO
VICE-CHAIR:
RUDLOF MATSIKA
TREASURER:
NHAMO MUMBIRO
BOARD MEMBERS:
MASIMBA HWATI, SHEILA NYANDEBVU, JESSICA ALLIE, KUMBULANI ZAMUCHIYA
DIRECTOR:
CHIDO JOHNSON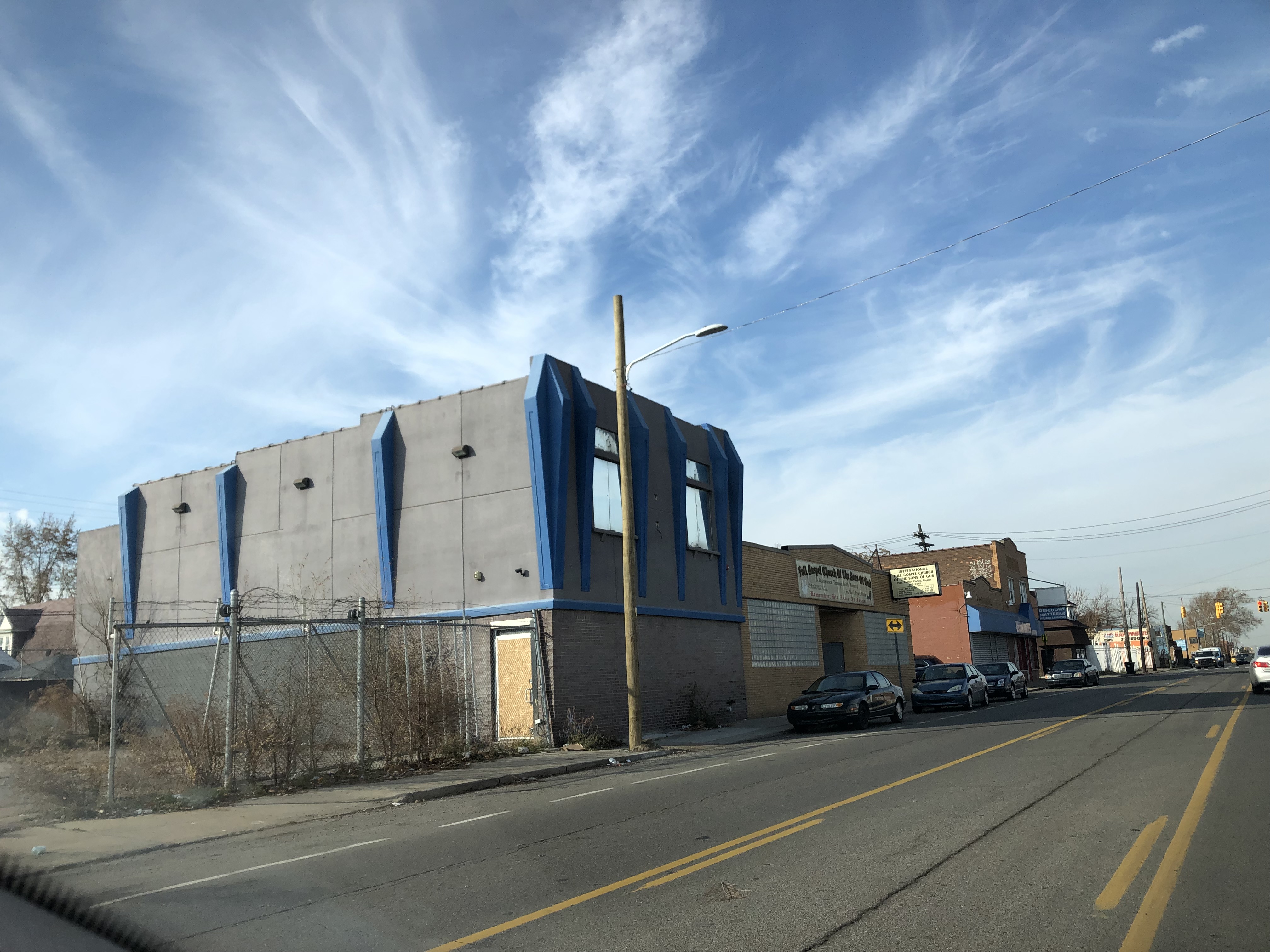 CHAIR:
NHAMO MUMBIRO
VICE CHAIR:
KUDA WALKER
TREASURER:
FARAI RUKUNDA
DIRECTOR:
CHIDO JOHNSON
We are looking at transfroming a building on Conant Ave. in the East side of Detroit into the new home for ZCCD called Sadza Space.
The initiative began with
Rudo Matsika
and
Chido Johnson
first looking in the neighborhood in 2018 then eventually looking with the city for available spaces. The intention was to move ZCCD from a private home to a public space. In 2020 a new Board was built for this initiative to drive our fundraising efforts.
These efforts working with the city is through teaming up with Carper Deevelopemnt run by Gina Reihcrt and Alissa Shelton.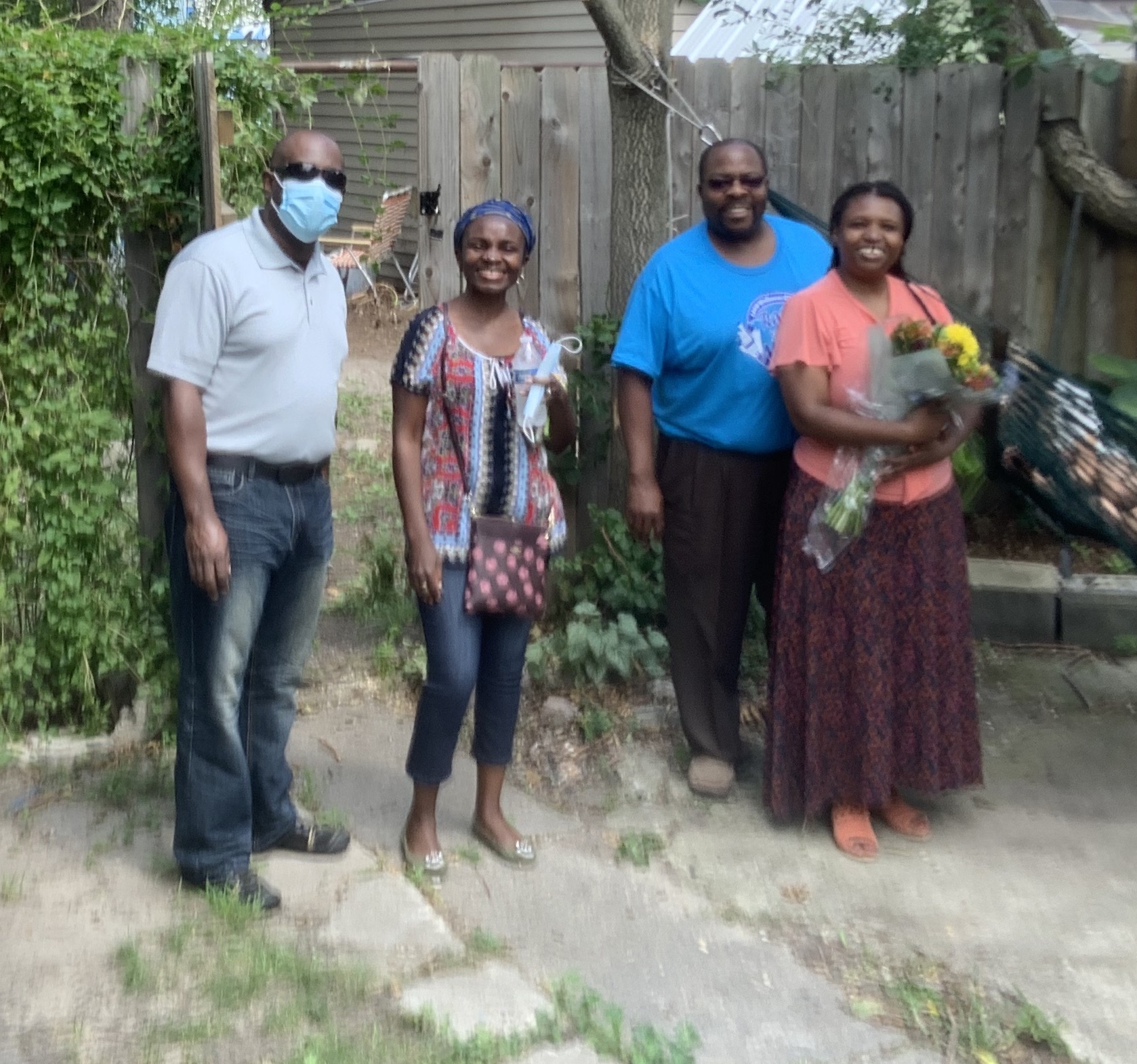 ◄
Kuda Walker
(center with her spouse on the left) and
Farai Rukunda
with the blue shirt with his spouse, Rutendo on the right. Summer 2020