COMRADES /
CHARLOTTE KHATSO
Charlotte Khatso grew up in Zimbabwe and lives in London. She studied architecture at Oxford Brookes University and a postgraduate in London. She is a freelance architectural designer, educator, placemaking regeneration practitioner and artist, who advocates for sustainable design and wellbeing at all scales, while seeking improvements in the quality of the built environment.


Her architectural practice began in Harare at award-winning practice Pearce Partnership. Collaborations included City Visions 1910|2010 with London Development Agency Exhibition in London and Berlin); Hans Scharoun Exhibition at R.I.B.A (Art Choreographer, Assistant Curator); Community Projects for Tower Hamlets; awarded a merited Intermediate Technology Competition entry for their proposed design solutions for high-density housing in Southern Africa. Sustainable Designs utilising low impact solutions with local craftmanship at Architects Workshop, Zimbabwe; and with Gianni Botsford Architects on the winning design team of the masterplan in Hsinchu, Taiwan Architects Journal (AJ).

Charlotte is an artist interested in the intersection between pioneering creative disciplines. Her work involves the mapping of changing scapes that are sculpted by their histoires. She links socio-economic change, physical location and contextual psychology to inform the challenges of new space. She tutors architecture on the Sustainable Building: Performance and Design Masters at Oxford Brookes University and is a guest critic at Central St. Martin's and Westminster University on the Cultural Identity and Globalisation Masters. Having worked in Zimbabwe, UK, USA, Charlotte's 20 year career spans across a kaleidoscope of projects of varying scope. Whether art, design, or complicated degrees of public engagement or education programmes, she brings her unique global insights to inform the tapestry of localsed need.


She advocates for social justice, interdisciplinary dialogue, and progressive solutions while seeking improvements in the quality of public space and decolonisation of the built environments. She believes in democratising processes by drawing on practice, research and lived experiences. Her technical knowledge, research and communication skills, alongside her strong design flair, accurate observations, and interpersonal skills, have allowed her to successfully collaborate to complete projects at all design stages and scales. She continues to undertake design-led research on Contested Space and Spatial Inequality. Her latest studies centred on How do we progress the improvement of the socialising of space and spatial response to Contested Identity in particular, for 'minority communities'. Each of which encompasses a distinct and defining historical path and cultural trajectory that continues to shape our 'common sense' understandings of culture. Despite the proliferation of multidisciplinary work on social politics of urbanisation, hybridity and spatial segregation. Public spaces remain contentious, often zones of exclusion, serving bias to prioritised groups.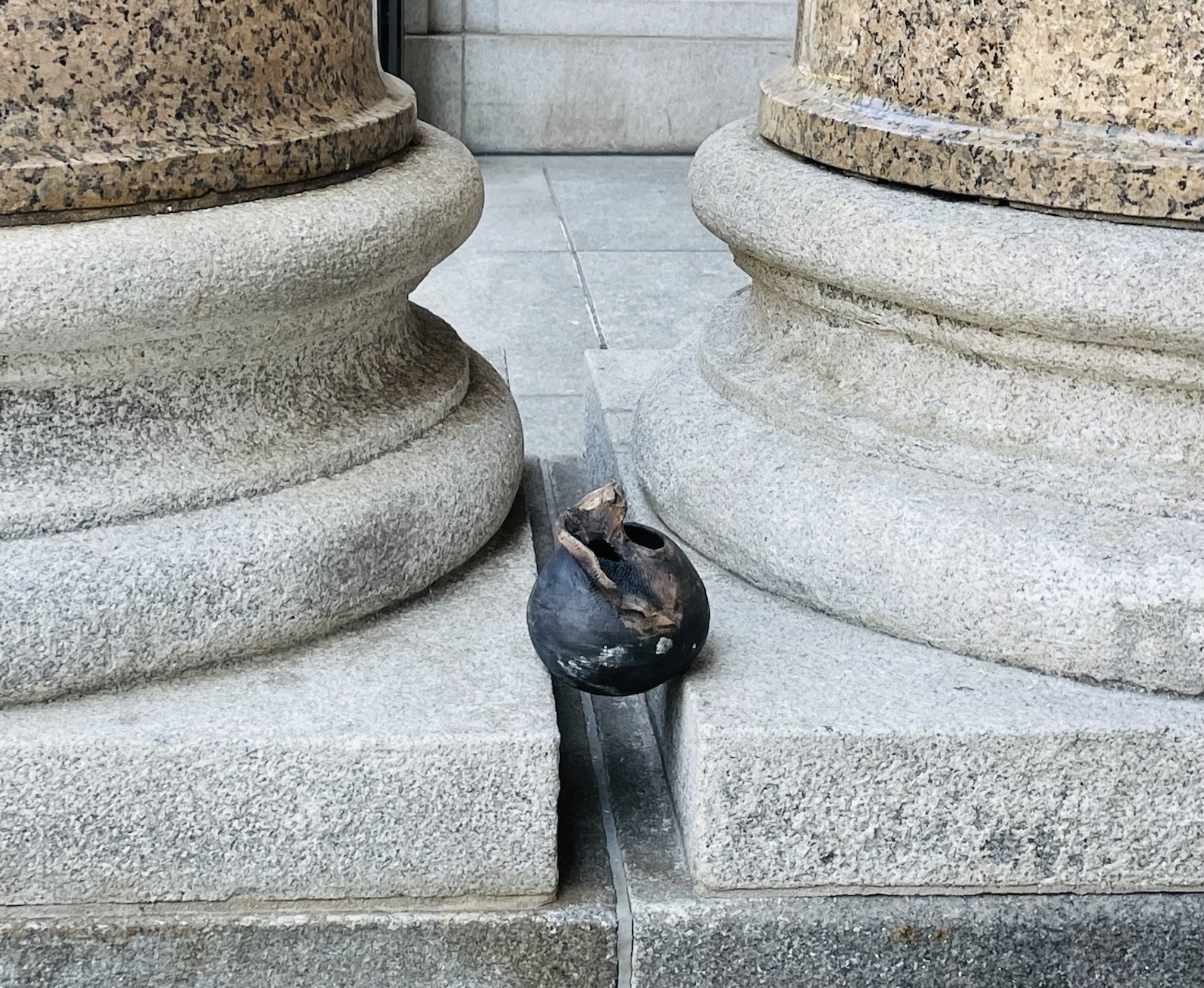 Detroit Workshop Provokation

How can we inform; the way public spaces are produced to be more inclusive; improve the socialising of space. How can we; evolve our spatial response to the inequality of space, specifically for minority communities illuminated by histories of empire and postcolonial warfare; and to the infiltration of radical political cultures depicted repeatedly in the illustration, mapping and construct of territories and borders. The ambition is for a series of 'Contested Space and Identity Inequality' dialogues to engage community internationally to redress the creation of pubic space.

'My intended ceramic collection / dialogue is set around captured narratives held within the anatomy of vessels made in response to recorded histories. Ceramic vessels are made then etched with abstracts of historic narrative. After firring theyare sited in colonial architecture troops and postioned to create a disrupted colonial spatial frames. Their documentation aims to conjures notions of contested spaces and to disrupt modern colonial and postcolonial cultures. By doing so, addressing the acknowledgement of varied culture, identity and heritage representation and contributing futher to interdisciplinary discussions around contested spaces. The displaced dispora discussions are set to evoke future cathartic dialogue between the diasporas, viewers and makers, while framing the depth of considerations and reflections of the impacts of these topics."