JIT EXCHANGE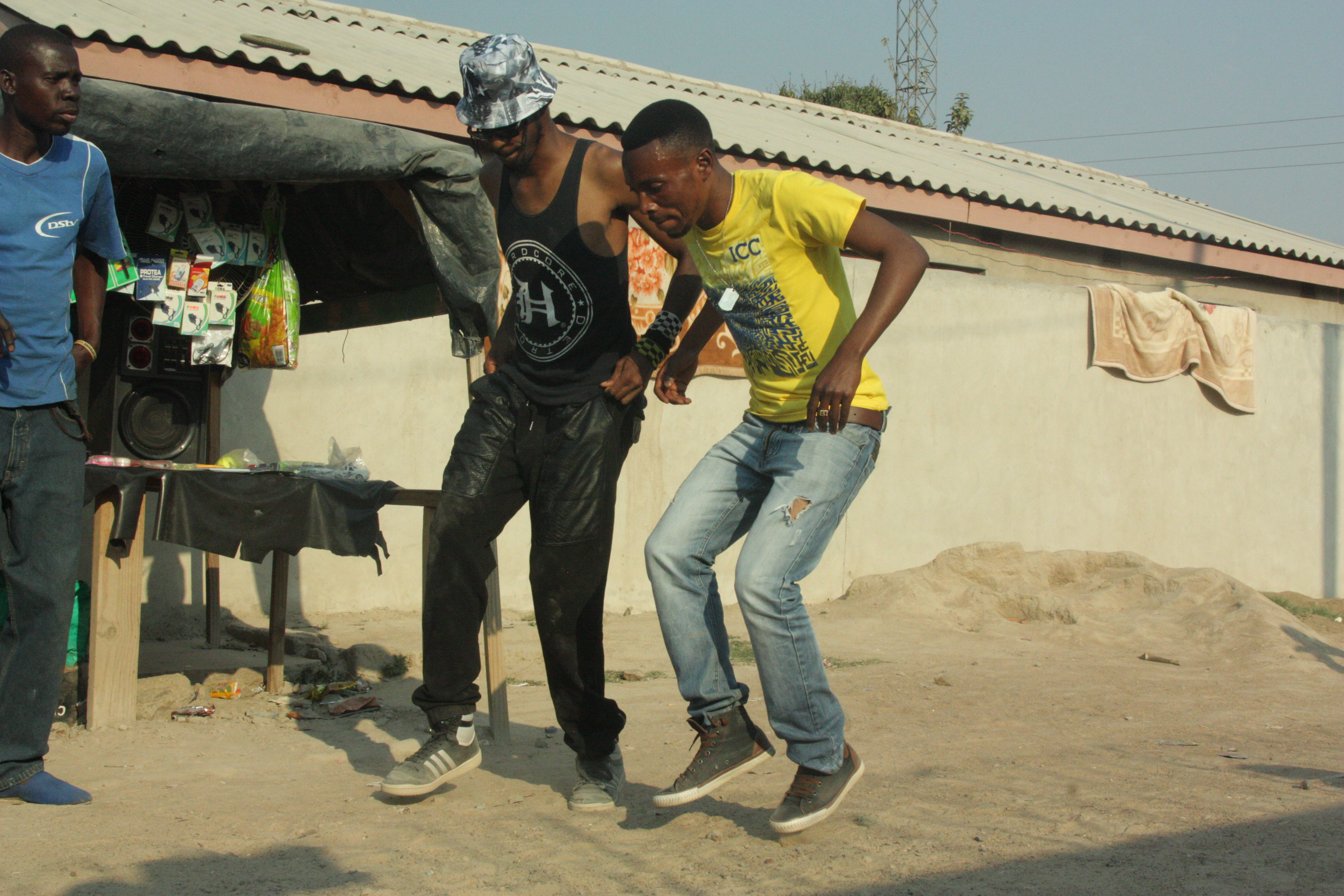 Harlem (Left) and Franco (Right), Chitungwiza Township, Zimbabwe, 2015


The Jit Exchange is a ZCCD project based on the uncanny relationship between Zimbabwe Jit and Detroit Jit.
It is uncanny not only by name but having begun during the same era (1970s-1980s). The music between the two is very different, the Zimbabwean
HISTORY OF DETROIT JIT

The dance came out of a genre of Detroit club music called 'Ghetto Tech' which is a combination of Chicago Ghetto house, Electro, Detroit Techno, Miami Bass, and UK garage music. It based on a "four on four" rhythm and is faster than most dance music genres – roughly 145 to 165 BPM (Beats per minute). This genre is a DJ inspired style. DJs such as The Electrifying Mojo were instrumental in promoting and exposing this type of music. The dance birthed from this music came to be known as Jit.
"Jit" started in the 1970s and got popular in the 1980s with a TV show called "The Scene" (linked below right). This form of dance was pioneered by the McGhee brothers; Tracey, Johnny and James, who were the core members of The Jitterbugs. They invented Jit and carved out a career in dance and music with help from Motown legend Kim Weston. ZCCD collaborator,
Haleem "Stringz" Rasul
made a movie on this history of Detroit jit - Detroit OG's - Pioneers of the Jit: The Jitterbugs. Haleem's older cousin Hakeem used to perform on The Scene.
Trailer of Detroit OG's - Pioneers of the Jit: The Jitterbugs, a documentary film by Haleem "Stringz" Rasul, 2015


The Scene (Detroit TV show in the 1980s featuring Jit dance)
HISTORY OF ZIMBABWE JIT
Zimbabwe Jit (also known as Jiti, Jit-Jive and the Harare beat) is a guitar-based type of music deeply rooted in the traditional 4/4-meter drum styles found in Pfonda, Chibhanduru and other traditional drum beats from the Northeastern Zimbabwe specifically Murehwa. It also evolved from diverse influences from the Congolese Rumba , Tanzanian guitar styles and Zambian kanindo. Although existing in earlier years, it only became known as "Jit" in the 1970s and was perceived not in its ritualistic past but in a recreational present and popular culture music. Similar to Detroit's Ghetto Tech, it is located in the idea of basement culture entertainment with several shades of underground and revolutionary ideals cutting through it.
Pfonda
Chibhanduru
, video by Madzibaba Gwadiz
During Zimbabwe's struggle for independence from colonial rule, second Chimurenga guerrilla fighters (vanaMukoma) hosted night vigils were Jit was central as underground entertainment. As a political tool, it was used to instill and cement revolutionary ideals, the music of Comrade Chinx which inspired the
"call and response" project #roger
by MC Biko Chisuvi
and Bryce Detroit.
This fluid genre of music gave birth to several dance styles in the 1970's and got popular through bands such as Chazezesa Challengers, Four Brothers, and the Bhundu Boys (who became central in a movie by Michael Raeburn 1992 movie called "Jit") .Similar to Detroit's Ghetto tech music, Zimbabwe Jit music is a repository of some of the country's fastest beats. It gave birth to other versions such as "Sungura" popularized by Nicholas Zacharia, Chazezesa Challengers, Orchestra Mberikwazvo and Alick Macheso. One of the most popular dances that was evolved from the Jit music was Borrowdale championed by Alick Macheso. The name comes from Borrowdale Horse racing course's in Harare which is also connected to the famous horse betting urban culture in Zimbabwe ,the dance resembles a galloping horse.
The 1992 movie by Michael Raeburn title "Jit" featuring Bhundu Boys.
primary school students dancing Borrowdale to Zimbabwe Jit music
THE PROJECT
The ZCCD project looks at the intersection of the two sonic and dance movements in the spaces :Harare and Detroit . The research into this phenomena started with an earlier ZCCD project "
Skype and Mix
" pioneered by collaborators
George Rahme
(Detroit) and
Philani Majama
aka DJ PITSO (Harare). This exchange was realized in 2013 between two spaces Public Pool (Detroit) and Inner Café (downtown Harare) .With the two afore mentioned DJs this was followed by an extended version of the project in 2015 with four DJs .This took place between two spaces :The Black Box in the Nnamdi Center (Detroit) and Inner-City Café (Downtown Harare). DJs present were; DJ Pitso(Harare), DJ Sammy Tee(Harare), DJ Nivek(Harare), DJ Jammie Cee(Harare), DJ George Rahme(Detroit), DJ Stacey Hotwaxx(Detroit), DJ Drummer Beat and DJ Los(Detroit). With live feed from either side in real time , we witnessed had a dance off between two dance masters and their crews : Franco Dhaka aka Slomo and Extra kwazvose battling it off with Haleem Rasul aka Stringz and Hardcore Detroit. In 2018, ZCCD partnered with The Center for World Performance Studies , University of Michigan in Ann Arbor, focusing on developing hybrid forms between Zimbabwe Jit and Detroit electronic music. ZCCD Research Resident artist in 2018 was Mono Mukundu a maverick guitar player and producer, who has performed with well-known Zimbabwe bands such as Oliver Mtukudzi, Thomas Mapfumo, and Andy Brown. Mono(Zimbabwe) collaborated with Everett Reid drummer and producer (University of Michigan) and other Detroit Musicians .With the guide of Detroit Jit master,
Haleem "Stringz" Rasul
. This resulted in a performance on September 13, 2018 in Ann Arbor. The second phase of the Jit Exchange will be realized in 2019, focusing on the dance intersections of the two music genres from the two places ,at the center of this will be collaborator, Franco Dakha aka Slomo, working with Haleem "Stringz" Rasul and his Hardcore Detroit crew.
Mono Mukundu, 2018 ZCCD Research Fellow at Motown Museum
Haleem with Slomo in Zimbabwe, 2015
History of the Jit Exchange project
This exchange is based on the similarities of the two dance movements existing more than eight thousand miles apart yet bizarrely connected .The project began with a "call and response" ZCCD project which artists from either end were prompted to respond to an artistic gesture from the "other" space. ZCCD agent, Chido Johnson and Haleem Rasul received a Kresge Fellowships in 2013 and began conversing about the similarity of the name and dances in 2013. In their project, Haleem was breaking down the Jit dances into their separate components and it became evident how similar Detroit Jit was to Zimbabwe. The first Call and Response project was formed in a discussion between ZCCD co-founders, Kumbulani Zamuchiya and Mr. Chido Johnson.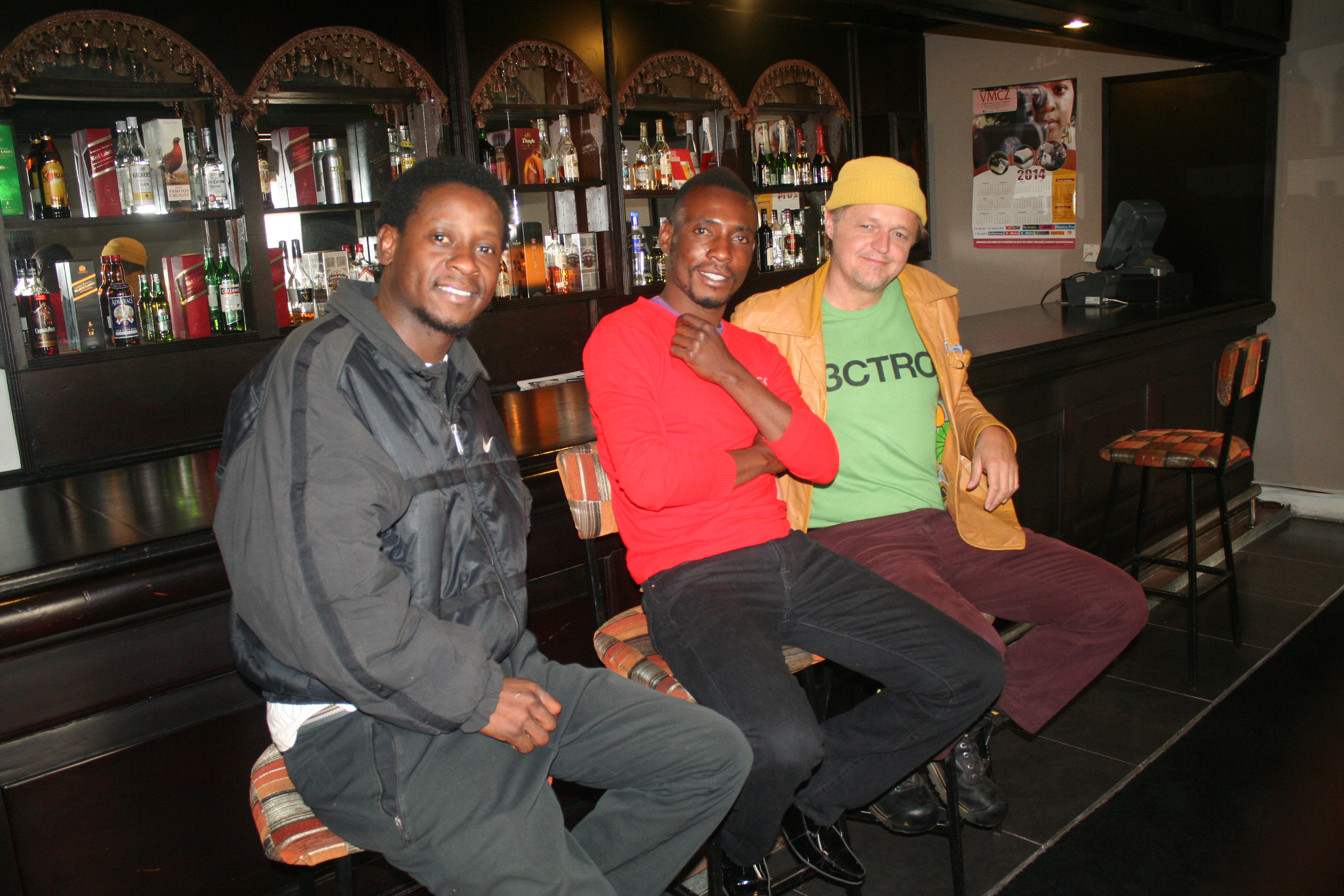 Kumbulani (left), Slomo, and Chido (right) meeting Slomo to discuss the Jit Exchange at Ambassador Hotel, Harare, 2014.
Michael Mangenje
on lights, Rola Nashef helping to set camera, Haleem "Stringz" Rasul responding to Slomo's music for the "call and response."
Both artists, Haleem "Stringz" Rasul and Franco Dakha aka Slomo where filmed separately in different spaces dancing to each other's selected music. Haleem danced to Slomo's own Jit music, but dancing Detroit style Jit, while Slomo responded to Detroit electronic music selected by Haleem, and likewise, dancing Zimbabwe style.
The trailer of their first collaboration as a call and response was filmed by Kumbulani Zamuchiya, Chido Johnson (with help from Michael and Rola) and edited by
Dyani Douze
(2014).
In 2015, Haleem Rasul was awarded a ZCCD Residence Research to travel to Zimbabwe and explore Jit the dance, and work with collaborator, Slomo. ZCCD partnered with Jibilika Dance Trust, then led by Plot Mhako, to facilitate Haleem's interaction with dance organizations in Zimbabwe. During the six weeks residency, Haleem taught dance workshops in Harare, Bulawayo, Mutare, and Chitungwiza on Detroit Jit dances.
Haleem "Stringz" Rasul in Harare running a Detroit Jit workshop with Jibilika Dance Trust.
Haleem showcasing Detroit Jit to Chitungwiza township community.(2015)
Franco Dhaka and EXTRA Kwazvose showcasing for Haleem Rasul in Chitungwiza township community.(2015)
Second PHASE of Jit Exchange in Detroit -projections for 2019
ZCCD received a John S. and James L. Knight Foundation Grant in 2017 for the Jit Exchange, and partnered first with
Department of Afro American and African Studies (DAAS)
at the University of Michigan thanks to the strong support from the Program Associate, Elizabeth James. Elizabeth connected ZCCD with Ingrid Racine, Academic Program Specialist from the University of Michigan Center for World Performance Studies, and Director, Dr. Michael Gould. Together they were able to match the Knights grant and invest beyond the match to help the project to become successful.
Shakiera Ibrahim (neighbor), and from DAAS is Arielle Chen, Elizabeth Ann James, and Stephen Ward (DAAS faculty) at ZCCD
Haleem (left - ZCCD collaborator),
Masimba Hwati
(ZCCD), and the Center for World Performance Studies is Ingrid Racine, and Michael Gould at ZCCD.
The second phase of the Jit Exchange will focus on bringing to full circle the project by connecting the dancers from Zimbabwe and Detroit. The focus is to bring
Franco Dakha aka Slomo
and a second dancer. Using the sound from the "first phase" of the Jit Exchange as the musical foundation, the collaborations will intersect with Detroit Jit dancers to explore the between the two "jit" dances. This will be coordinated with Haleem Rasul and his Hardcore Detroit crew. During this ZCCD Research Residence, Slomo will similarly run workshops in several places within Detroit on Zimbabwe Jit derived dances.
Accompanying Slomo will be Kumbulani Zamuchiya, who is a documentary film maker who is currently working on a film around the Jit exchanges from 2015 to date. . There will be other guests such as
Plot Mhako
who will be invited to present a synopsis of 20th to 21stcentury Zimbabwe dance cultural practices.
Plot Mhako
(left) and
Kumbulani Zamuchiya
(right) at the Zim Dance Hall Summit 2018, Harare.
JIKNO
This is a sonic exchange between Zimbabwe Jiti, Jerusalemi, jit (rhumba) with Detroit's techno music that gave birth to Detroit's Jit dance.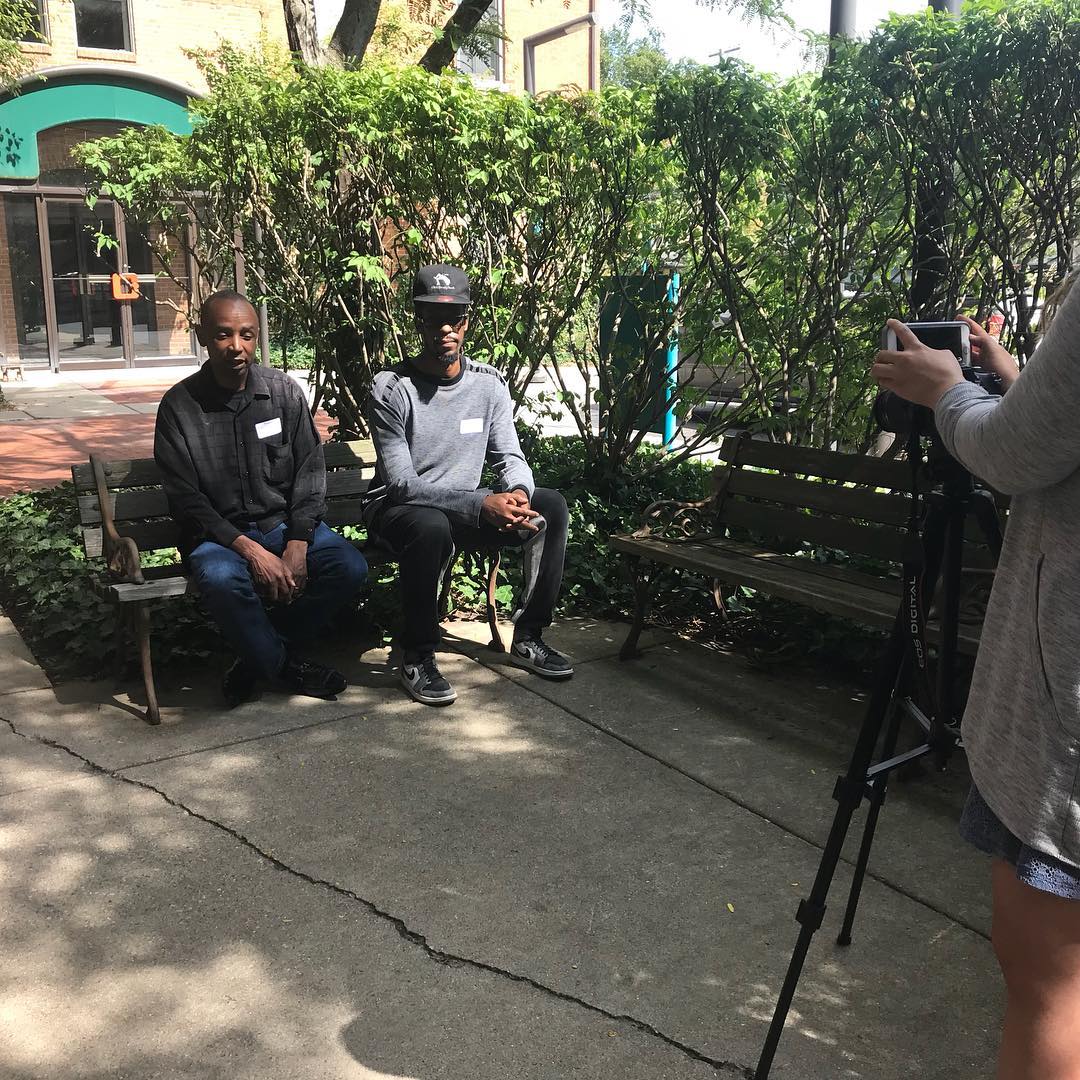 Michigan Radio station interview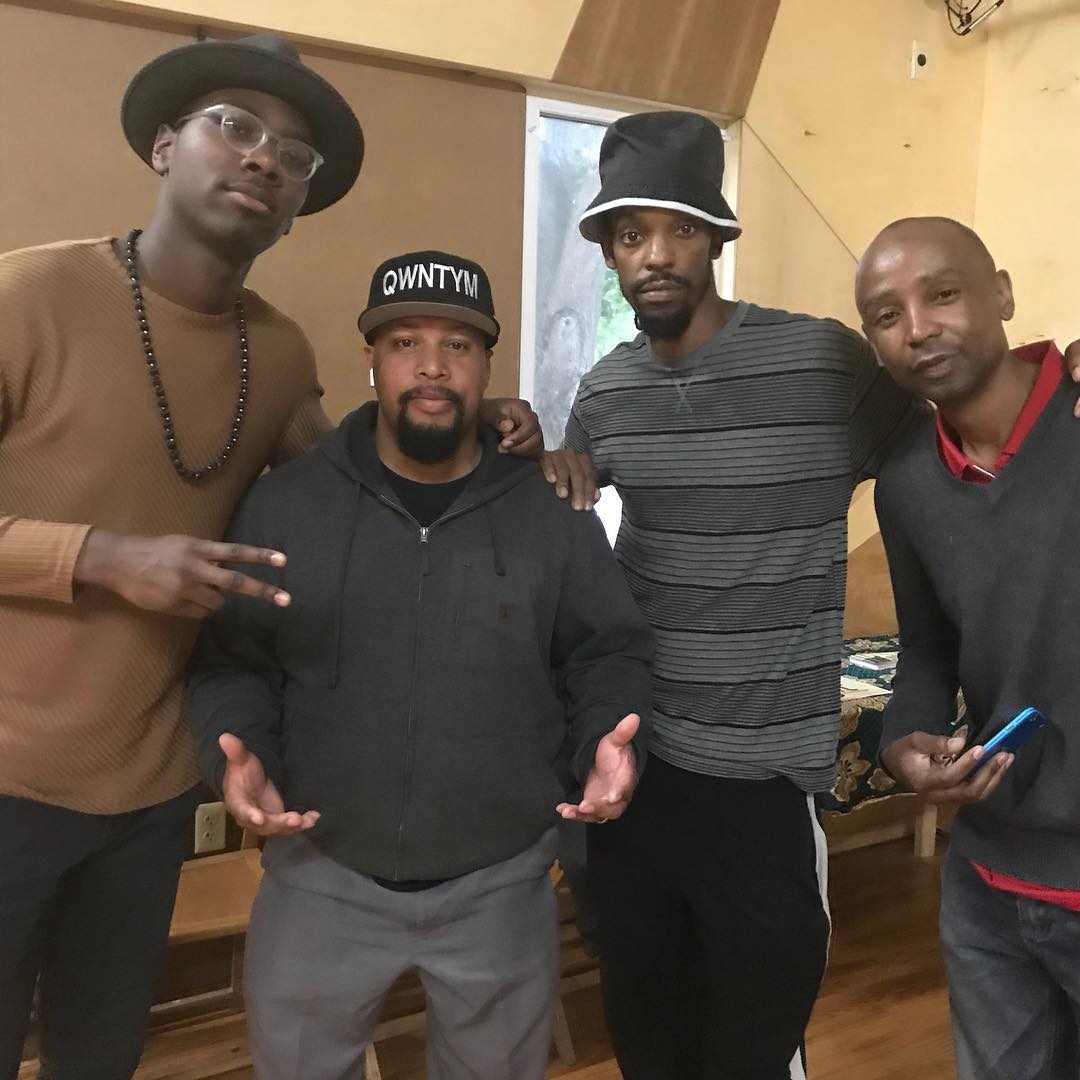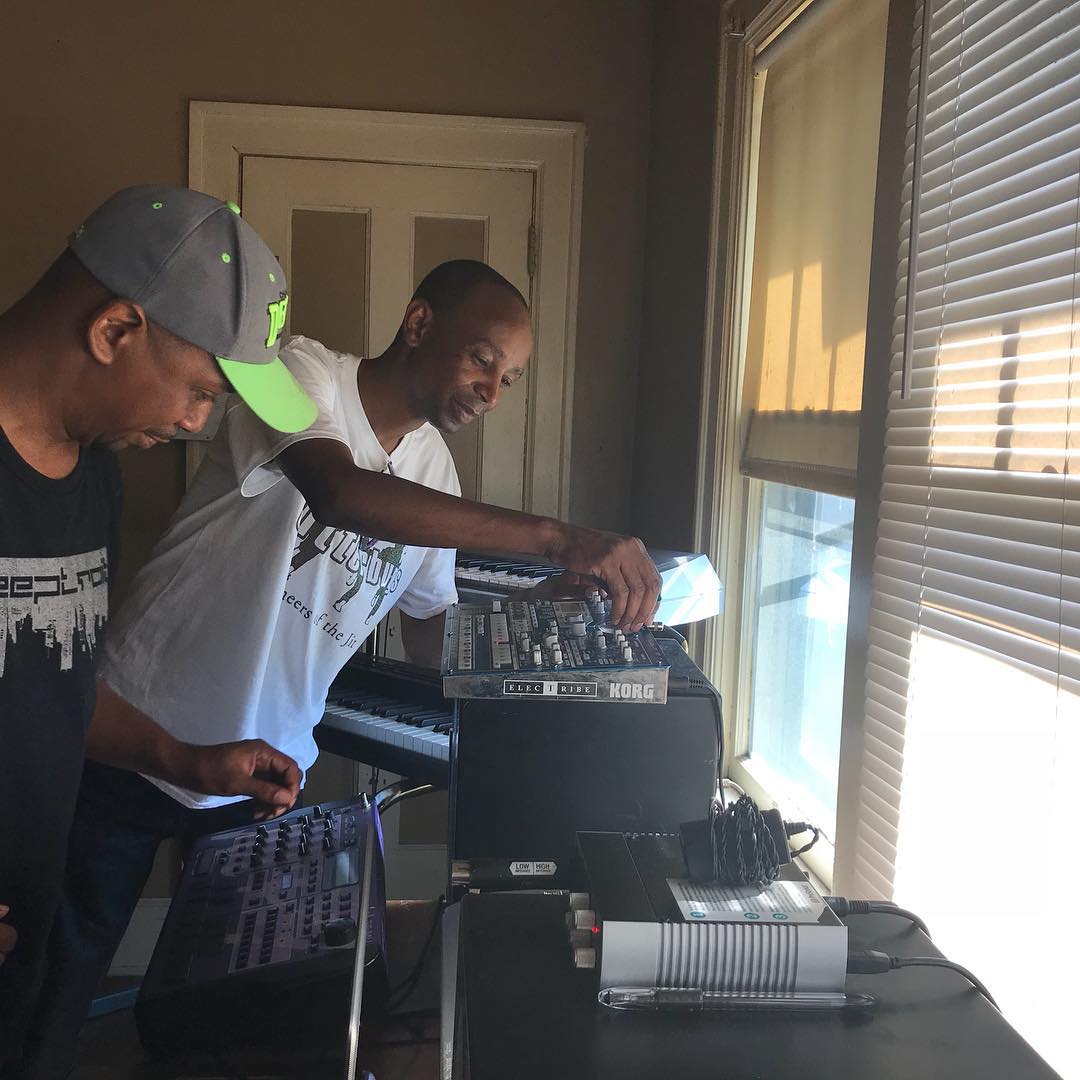 #jit_exchange
- @mono_mukundu now on the west side Detroit with @javonntte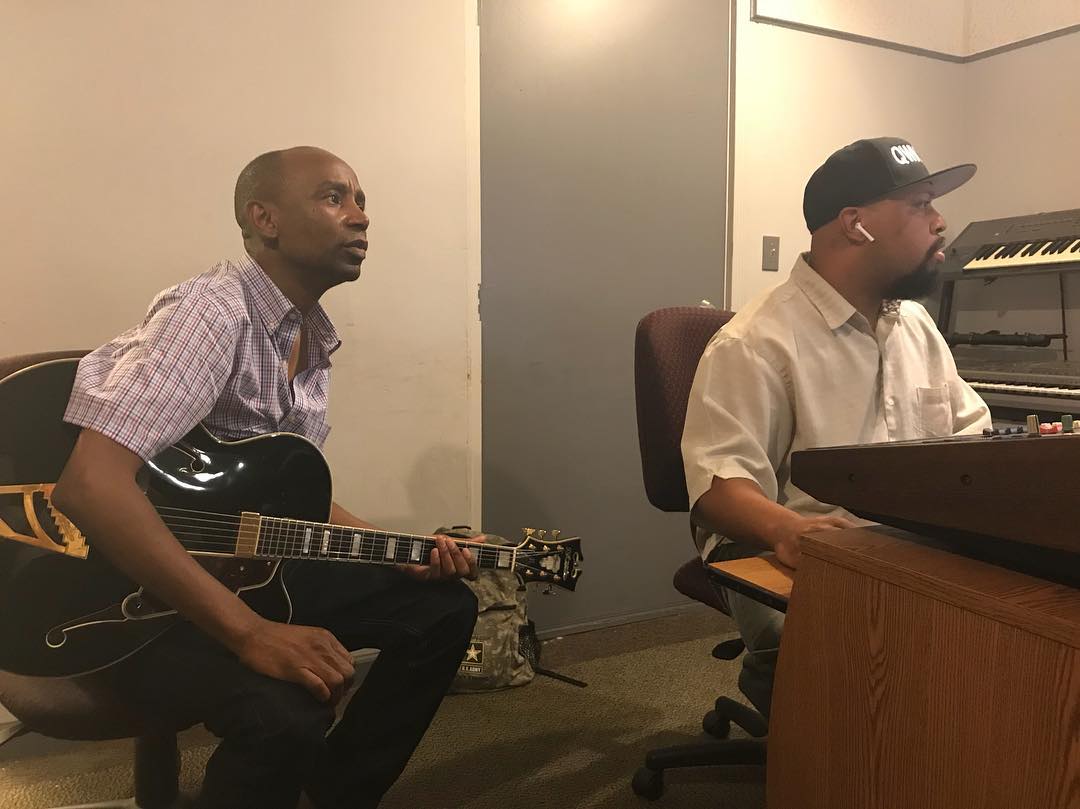 Listening to new music - Jit Exchange - @mono_mukundu and QWNTYM in the Eastside DETROIT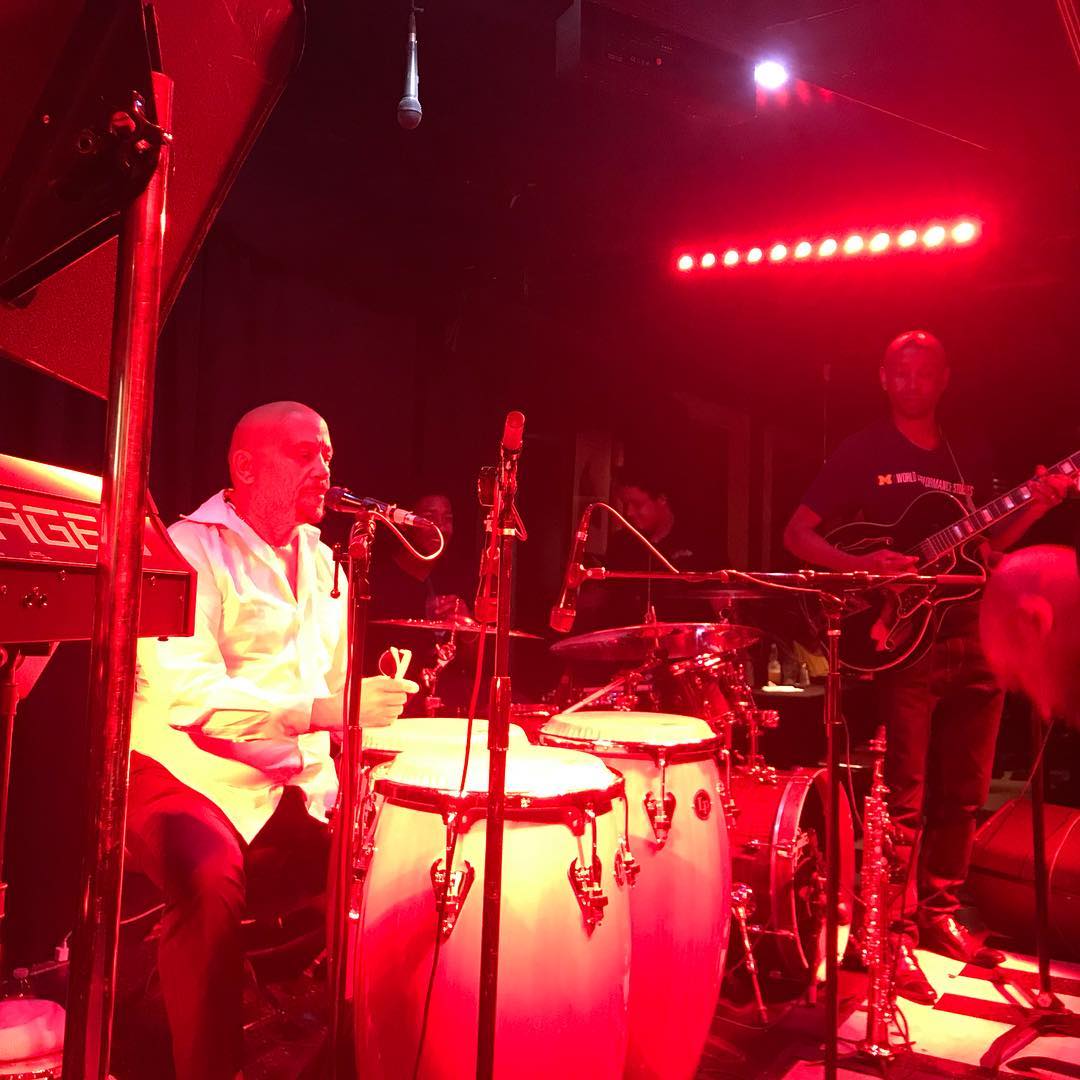 mono_mukundu jamming at historical Bakers keyboard Lounge - Detroit