RESIDENTS




We have been honored to host some amazing Zimbabwean cultural activists and producers in Detroit. Likewise, we partnered with community centered and artist forcused spaces in Zimbabwe to host Detroit artists in return. The ZCCD Research Residence Fellowship residents exchanges would not have been possible without the support of John S. and James L. Knight Foundation that we received matched wthat got matched by a Resonant Grant from Creative Many Michigan, and the Penny Stamp Lecture Series, University of Michigan, in Ann Arbor. For the Detroit artists visiting Zimbabwe, we have been fortunate to partner with critical spaces whose mission involved community and centered in supporting artists, for example Jibilika Dance trust and Njelele Art Station. The Power House Productions have generously supported us since our initiation in helping to host our guests to Detroit.
Other residences and visitors have been made possible by us partnering with other institutions such as the College for Creative studies, Department of African and African-American Studies (DAAS-U of M), Center for World Performance Studies (U of M), Popps Packing, Maggie Allesee Department of Theatre and Dance (WSU), Bank Suey, and Detroit Lit.




2019


Saki Mafundikwa (Right) visiting with Detroit artist, Olayami Dabls, at the MBAD Museum during his visit to Detroit. ZCCD in partnership with the Communication Design Department at the College for Creative Studies for institutionally hosting him, and the Power House Productions for providing a residence.





Halima Cassels, 2018-19 ZCCD Research Fellow at Domboshava Mountain, Zimbabwe. This was made possible in partnership with Njelele Art Station in Harare.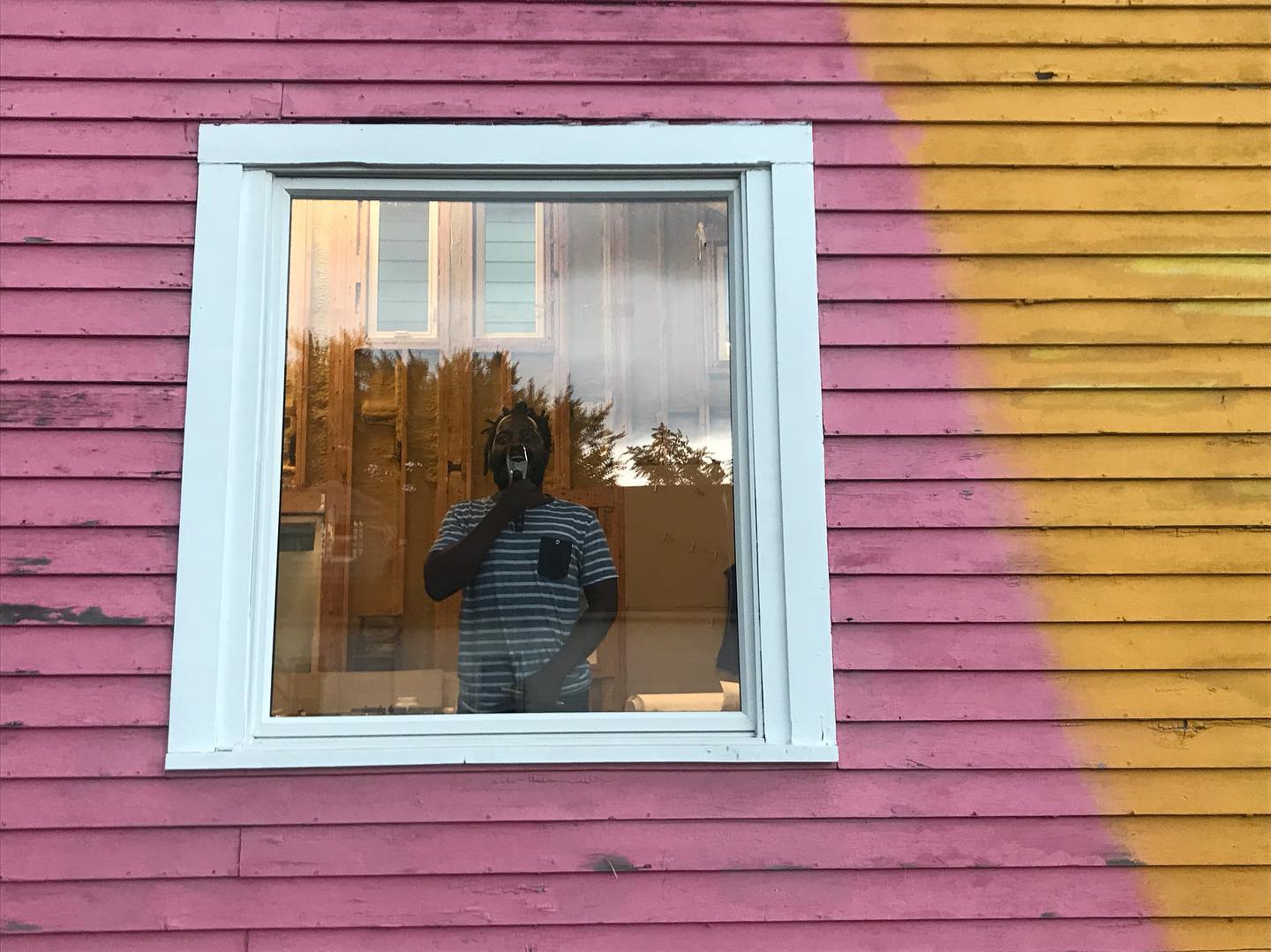 Tendai Mupita at the Squash House provided by PowerHouse Production as his studio during his stay.



Chikuva, a conversation between ZCCD residents, Halima Cassels and Tendai Mupita. Filmed and edited by Julia Yezbick and Benjamin Gaydos, 2019.






Charles Mudede in front of the Zimbabwe Cultural Centre Detroit. The residency was made possible through a partnership between ZCCD and the Power House Pruductions in Detroit.






Rumbi Katedza came as a ZCCD guest in partnership with Bank Suey, Hamtramck. She did a public presentation on her recent work and research during a Harvard Fellowship. She is pictured here infront of ZCCD.






Togara Muzanenhamo (Right) with Detroit poet Chace Morris (Left) at the Source Bookstore after their readings. This even was made possible in partnership with Detroit Lit.




2018

Sophie Eisner (center wearing a basket) with Manal Shoukair (left)at Tapfuma Gutsa's home in Murehwa.






Manal Shoukair exporing "skin" at Tapfuma Gutsa's studio in Murehwa.





2018


(Left to Right) Trust Samende, Emily Rogers (Detroit musician), Miti Mugande, Abundance Mutori, Stacey "Hotwaxx" Hale (Detroit DJ), Macdonald Moyo, Mathias Muzaza, and Costa Moyo. Image taken by Chido Johnson at their welcome to Detroit at Play House (Power House Production).



2017





Motown in Zimbabwe, a conversation between ZCCD resident, Joyce Jenje Makwenda and Detroit writer, Marsha Battle Philpot. Filmed and edited by Julia Yezbick and Benjamin Gaydos, 2017.





Sharon Sevenzo with Halima Cassells at Oakland Avenue Artists Coaliton's community gardens in Detroit.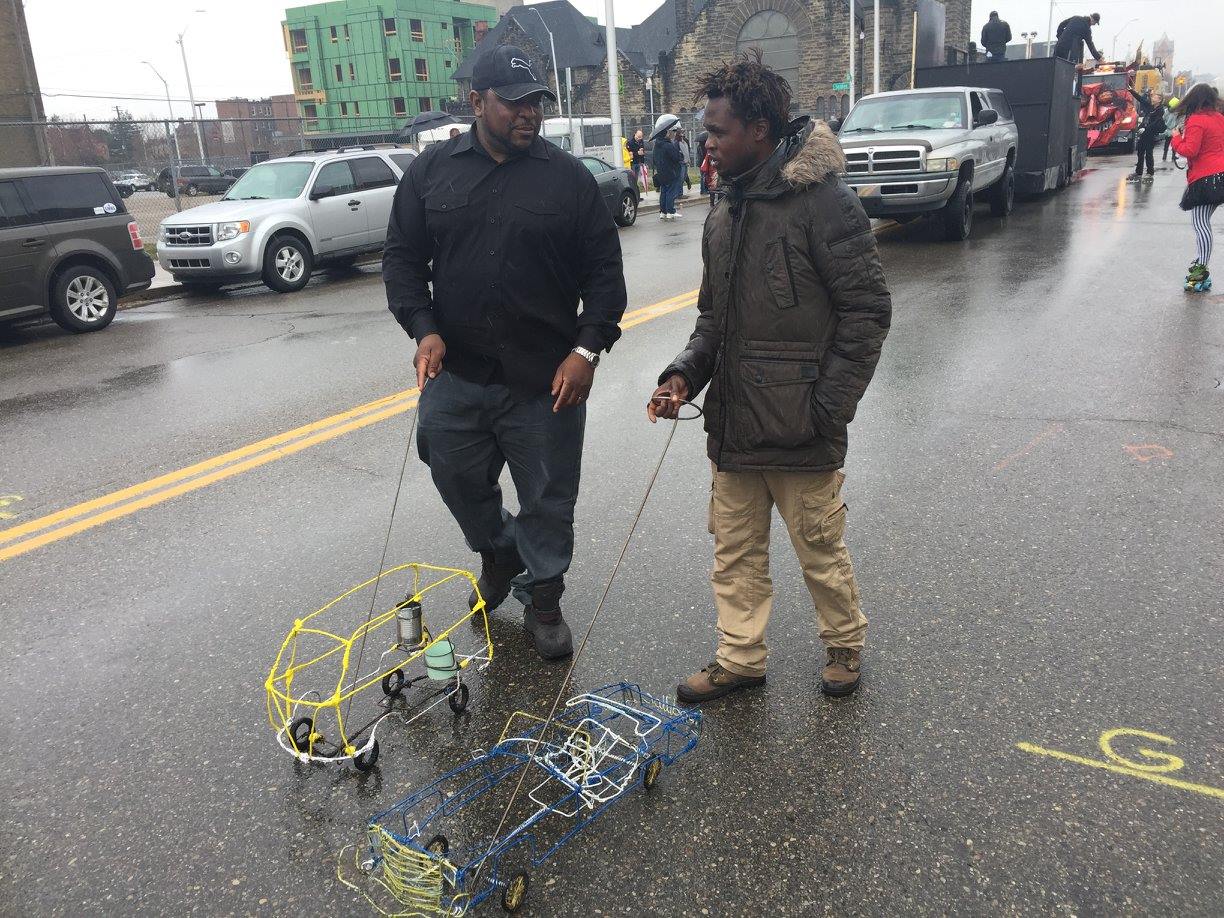 Admire Kamudzengerere (Right) with Wilberforce Majaji who is a friend of ZCCD and part of a Detroit based wire-car organization called Wire-car Auto Workers Association of Detroit (WAWAD). WAWAD was leading a procession fo the Nain Rouge, 2017.






Kumbulani Zamuchiya holding a postcard illustrated by Bradean Chitenderu for ZCCD project Wish you were here in front of the actual Burk's Igloo in Hamtramck during his visit.





In partnership with the College for Creative Studies in Detroit, ZCCD was able to host Dana Whabira, artist, curator, and the founder of Njelele Art Station in Harare, Zimbabwe. She is pictured here at a studio visit with Detroit artist, Tiffany Massey, 2016.






A still from a city intervention performance in Detroit by Masimab Hwati, during his six week residencey in 2015.


Padare, a conversation between ZCCD residents, Masimba Hwati and Haleem "Stringz" Rasul. Filmed and edited by Julia Yezbick and Benjamin Gaydos, 2015.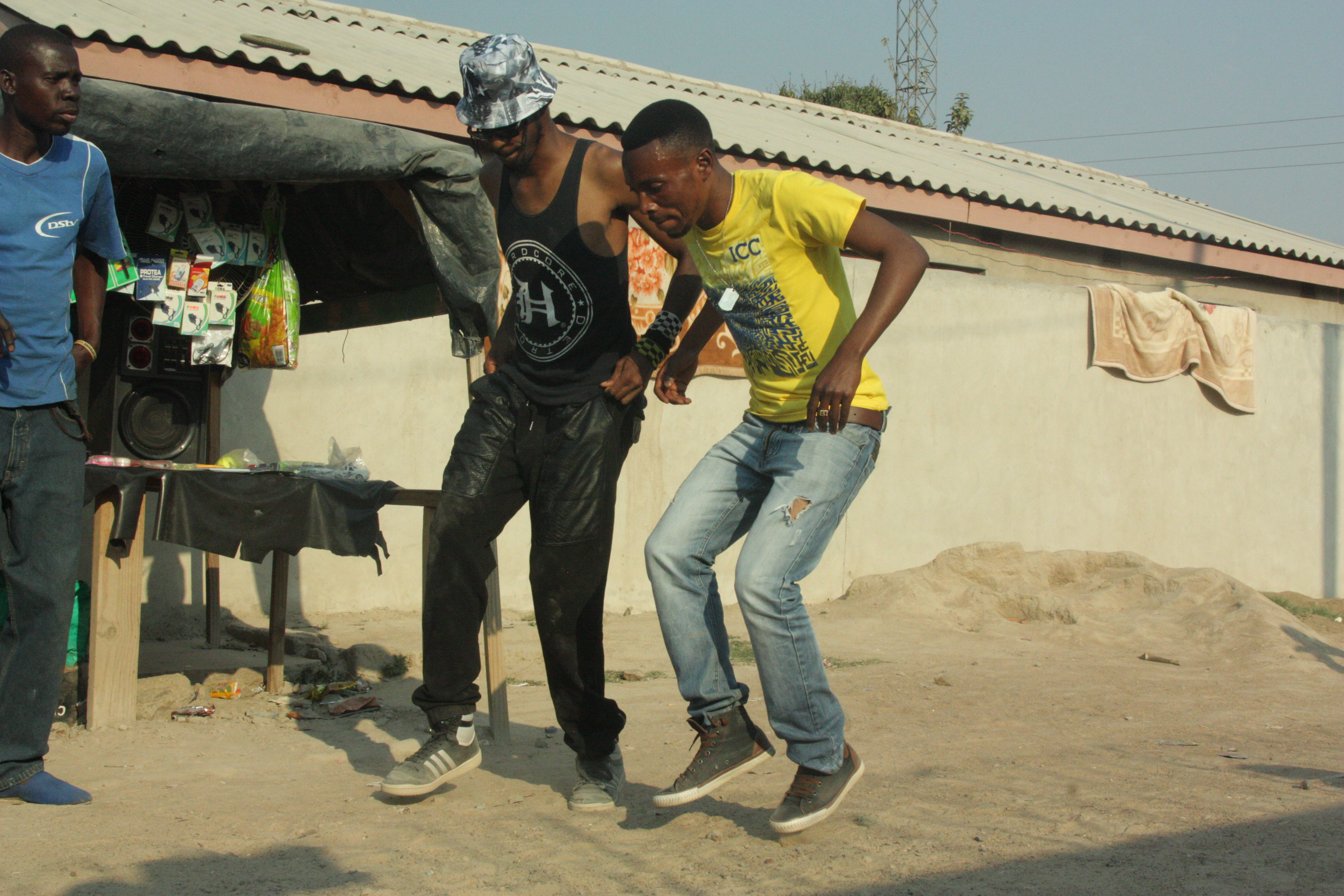 Haleem "Stringz' Rasul (with hat) during his six weeks residency in Zimbabwe. Pictured with him is Franco "Slomo" Dakha (yellow shirt) in Chitungwiza Township.






Plot Mhako, Founder of Jibilika Dance Trust, in Detroit in preperation of Haleem "Stringz" Rasul's residencey in Zimbabwe. Pictured here with Bryce Detroit, Founder of The Garage and part of the Oakland Avenue Artists Coaliton in Detroit.