Sophie Eisner went to Zimbabwe in 2018 as a research trip organized by ZCCD in 2018. She grew up in New York City and lives in Detroit, MI. She has exhibited work in the United States, Australia and the Netherlands in both group and solo shows. Eisner earned her MFA at Cranbrook Academy of Art, and has received awards for her artistic achievement from Carleton College and the Muskegon Museum of Art. She loves primary colors, roast chicken, and is learning to play the ukulele.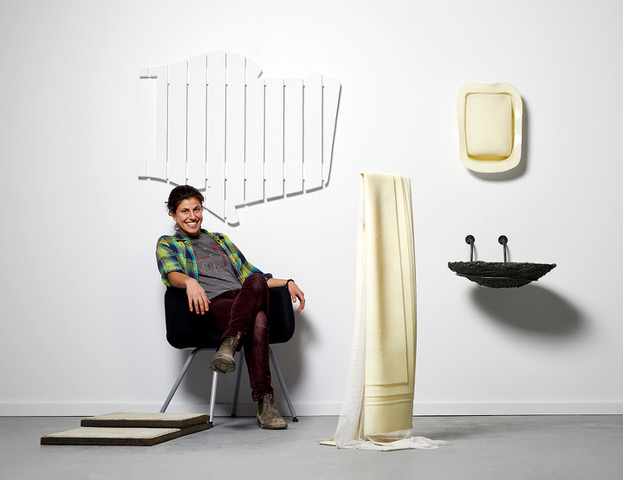 Presenting a lecture on her work and research at the National Gallery of Zimbabwe School of Visdual Arts and Design in Mbare, Harare. ▶
◄ Carving in Murhwa Cultural Centre with Mr. Matthew Zvondai.